« Back to News Home
Coral Casino Offers Trip to Vegas Prize
Posted on - 29/04/13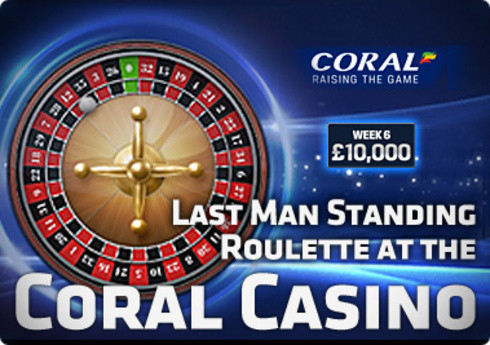 A trip to Vegas and up to £10,000 in spending money is up for grabs in a European Roulette contest at the Coral Casino.
The exciting and popular game of roulette is the centre of attraction this month at the Coral Casino in a special tournament. In order to win the fantastic prize in this promotion you need to be the last player still in the tournament – not yet eliminated! The whole idea is to fulfill the wagering requirements each day at European Roulette in order to stay in the competition. Any player that does not meet the betting requirements will end his or her journey in the competition.
This contest is called "Last Man Standing Roulette" and as its name suggests, the last player remaining in the competition will be the one to win the prize! The betting begins on 26th April 2013 and the wagering required for this first day is £50. Following this, each day the stakes will increase by £50. The contest will come to a close when just one player remains.
As for the amazing prize that is waiting to be won, take a look at this! The prize in the "Last Man Standing Roulette" promo involves a trip to Vegas! This prize includes a 3 nights' stay at the Caesar's Palace, return flights from London to Las Vegas and also spending money that may total up to £10,000!
Please note that this competition is available to real money players at the Coral Casino. As with any promo, it is recommended to check out in advance the full details of the competition that are displayed at the site.
Get ready to spin in an exciting Last Man Standing Roulette contest this month at the Coral Casino and you may have the chance to win the cool prize of a trip to Vegas!