« Back to News Home
Bet365 Casino Presents Mobile Gaming Cash Back Offer
Posted on - 16/07/13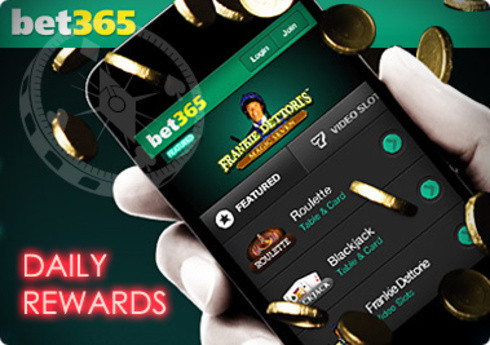 The Bet365 Casino introduces a cool cash back offer that is available for players at the mobile casino.
The Bet365 Casino is offering its customers the chance to gain cash back rewards after enjoying mobile gaming action. This opportunity is rolling at the Bet365 mobile casino from 8th July to 21st July 2013.
Cash back rewards are waiting to be claimed and the more days you play in a row, the better the rate of cash back awarded will be! Once you play for at least two consecutive days during the promotional period, you may be eligible to receive cash back. Eligible players will receive cash back on the house takings resulting from their gaming session, according to the numbers of consecutive days played. All the games in the Mobile Casino, except Live Dealer pursuits are participating in this promo.
As mentioned above, the percentage rate of cash back is determined according to the number of days played. Two consecutive playing days will produce a 5% cash back award. Three consecutive playing days will produce a 10% cash back award. Playing for four consecutive days in this promo may result in a 15% cash back benefit. Five consecutive days or above may lead to a 20% cash back benefit. Please do check out the full details of the promo that are detailed at the Bet365 Casino site in advance!
If you have not yet registered at the Bet365 Casino, you may take your pick out of three attractive welcome offers. A standard bonus involves a 10% match bonus following a first deposit and requires the use of the bonus code BONUS100. Slots lovers may take advantage of a special slots 200% opening bonus! Finally, a special bonus for VIP players is available and this awards a 50% 1st deposit bonus up to a much higher amount than the other 2 bonuses.
Have fun this month at the Bet365 mobile casino and you may earn daily rewards!