« Back to News Home
12 Levels of Christmas at the Bet365 Casino
Posted on - 06/12/13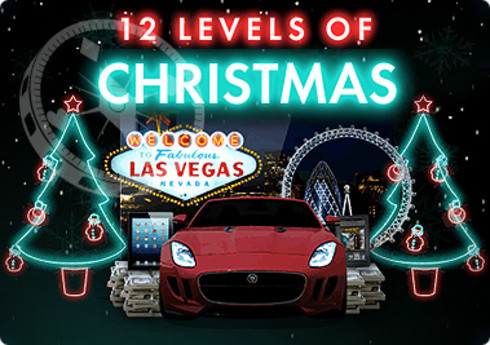 12 levels of Christmas overflowing with fabulous prizes await real money players at the Bet365 Casino!
Get ready to try your hand at winning one of the fantastic prizes that are waiting to be won at the end of the month in the Bet365 Casino's 12 Levels of Christmas promotion!
Take part in this promo and you may have the chance to claim an amazing Jaguar F-TYPE! This 12 Levels of Christmas promo boasts a range of attractive benefits that includes bonuses and gadgets. This promo also offers an incredible holiday to Las Vegas and a London stay at a 5* hotel together with theatre tickets. As you can see there is plenty to play for this month at the Bet365 Casino! Read on to find out what you need to do in order to join in the action!
In this promotion that is running at the Bet365 Casino from 1st December until 31st December 2013, the idea is to gather as many comp points as you can! You do need to be a real money player at the site and must remember to opt in to participate! You may gain comp points for this contest by playing at the exciting collection of Bet365 Casino games during the promotional period. As the name of the promo suggests, there are 12 different levels of Christmas benefits and you may reach a different level according to the number of comp points that you manage to accumulate.
Take a look at the promotional information regarding the promo at the Bert365 Casino site in order to check out the full details of the promo! At the site you will find a chart containing the details of the individual prizes and the corresponding number of comp points required.
Make your way to the Bet365 Casino and get ready to roll at the 12 Levels of Christmas promotion this month!