Supernova Slots Bonus Game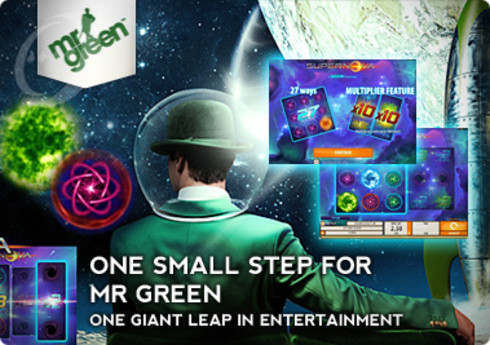 Quickspin has created a 3 reel slot with a twist with Supernova slots. Out of this world winning potential, unique double multiplier screens and a wild symbol complete the game.
Supernova Slots
Supernova slot is a fun, three reel slot game by Quickspin which offers players 27 ways to win, making for a small but powerful games package. The game carries a breathtaking space theme which is enhanced with magnificent graphics and animations set against deep space. Sound features are also exceptional and even soothing – until a win is created and the game changes its tune!
Supernova slot stands out from your traditional slot game due to its two separate multiplier reels which have the potential to reward big. Quickspin has managed to give 3 reel slot gaming an entire new twist thanks to the multiplier reels, and while there is no bonus game with this game, the excitement of the multiplier feature all but makes up for it.
Supernova Slots Winning Symbols
The winning symbol in Supernova slots is the stunning Supernova symbol. Landing this icon means that it substitutes for all other symbols in the game, besides the multiplier symbols, to complete winning combinations.
The bulk of the winnings, however, are made on the multiplier reels – more about these below.
Supernova Slots Bonus Games
Supernova slots doesn't have a bonus round per se, but its unique multiplier reels reward just as well as any bonus game ever would. Simply match symbols on adjoining reels to start winning in this game. With 27 ways to win in each spin, your bonuses will be coming in fast and furious. Each time you match symbols, the separate multiplier reels will start to spin, and if you land a multiplier symbol in the middle or both of these separate reels, you'll win the amount shown.
Multipliers on the multiplier reel range from 2x to 10x and you have the opportunity to win up to 100x if you land a 10x multiplier in the middle of both separate reels.
Winning with Supernova Slot
Coin denominations in this game range from 25c to £50 and Supernova slots has the potential to pay out up to 2,500 coins to lucky players.